pilum gmbh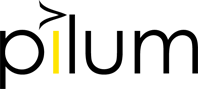 Didier Vögelin
Bündtenstrasse 8
CH-4419 Lupsingen

Phone: +41 (061) 551 01 80
Mobile: +41 (079) 544 73 66

Email: pilum@it-houses.com
Website: www.pilum.ch

Energy. Efficiency. Eloquency. Expertise.
pilum gmbh is specialized in IT project rescue. Why?
1 out of 6 IT Projects fails. To «speak figures» these projects will end 200% beyond budget and 70% behind schedule.
In order to avoid such disasters we developed a unique concept and offer three different products around IT project rescue.
Project analysis, to shed some light on the facts
Project recovery, to still make the project a success
Training on request
Of course we accept even «normal» project management mandates.

We work internationally and speak German, English and French. Business fluent., We look forward to your request.
Competences
IT Project Management
IT Project Rescue